Russian President Vladimir Putin is leveraging the Nord Stream 1 gas pipeline that runs from Russia to Germany to weaken Ukraine's "security posture," the CEO of the Gas Transmission System Operator of Ukraine (GTSOU) said in an opinion piece published Monday by The Kyiv Independent.
Sergiy Makogon said that Putin, whom he described as a "dictator," has used energy as a "weapon" against Europe for some time. He wrote that GTSOU and Ukrainian oil and gas company Naftogaz sent requests late last month to Germany's government to review decisions made in regard to Nord Stream 1. They believe "Putin's favorite pipeline" shouldn't be delivering gas to Europe and demand that its operations be shut down, he wrote.
"Russian artillery is leveling Ukrainian cities, the civilian death toll in Mariupol alone is feared to be in the [tens] of thousands," Makogon wrote. "At the same time, the continued Russian gas imports are stabbing us in the back. As long as the diversionary pipelines, like Nord Stream 1 and TurkStream, are kept in operation, Ukraine's security posture remains much weaker than it could otherwise be."
Makogon's calls for halted operations at the Nord Stream 1 pipeline are the newest push for Europe to distance itself from Russian energy amid the internationally condemned war in Ukraine. Russia, the second-largest natural gas producer in the world as of 2022, according to the World Population Review, is already facing a U.S. oil embargo, a partial ban from the European Union set to go into effect by the end of the year and a halting of the $11 billion Nord Stream 2 pipeline project that would have significantly increased the supply of Russian gas into Europe.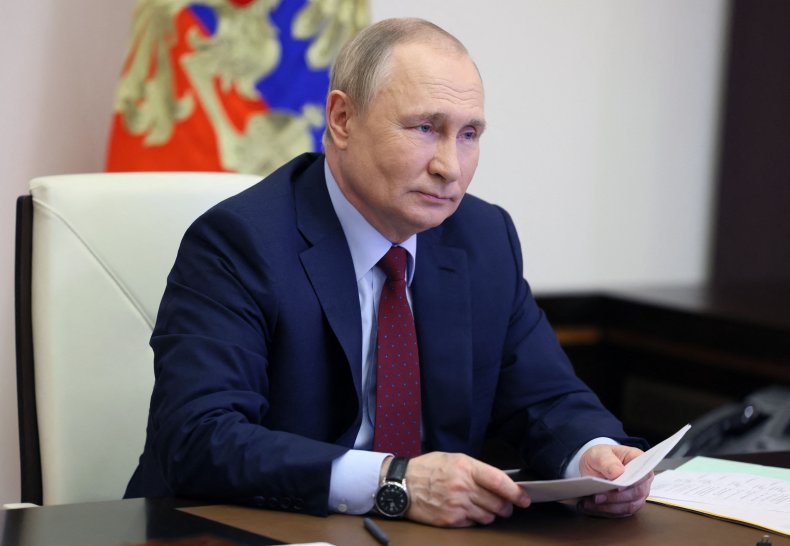 When Germany halted the Nord Stream 2 project earlier this year following Putin's recognition of two Russian-backed separatist regions in Ukraine before the invasion, Nord Stream 1's operator released a statement clarifying that it wasn't involved with Nord Stream 2 and that its operations would continue normally.
But Makogon wrote that Nord Stream 1 should not be left to fly under the radar. When the pipeline was launched in 2012, one-third of the gas supplies that had been routed through Ukraine were diverted, he said.
"We have repeatedly warned Brussels, Berlin, and Washington about the geopolitical risks associated with Russia's concerted efforts to reduce dependence on Ukraine for transit," Makogan wrote. "Yet, Putin's gas kept flowing via Nord Stream 1. What's worse, the Kremlin initiated two more diversionary pipelines (Nord Stream 2 and TurkStream), the combined capacity of which was sufficient to take Ukraine out completely."
Makogan also said that Ukraine was capable of providing an alternate transit route from that of the Nord Stream…


Read More: Putin Using Nord Stream Pipeline to Stab Ukraine in Back: Gas CEO