President Joe Biden's bike crash on Saturday in Delaware spurred commentary from Republicans who pounced on the opportunity to ridicule the president while also commenting on the state of the nation.
A video that circulated online showed the 79-year-old president falling off his bicycle near his Delaware home during a ride with his wife Jill Saturday morning in Rehoboth Beach.
After stopping the bike to greet some people, the president fell over, with a shoe caught in a pedal toe cage. He later said, "I'm good."
Donald Trump Jr. weighed with several jabs, including "How long till they blame Putin?" and "I'm just shocked they let him ride a bike without training wheels."
"I'm not sure there's ever been a more perfect metaphor for the current state of our country than Biden falling off his bike while standing still for literally no reason," Trump Jr. added in another tweet.
Florida state Rep. Anthony Sabatini wrote "Biden has crashed both his bike and the American economy" and "Biden must be removed from office ASAP."
Representative Marjorie Taylor Greene of Georgia added, "This pretty much sums up the state of our country doesn't it? Perhaps it's because the only place people past the age of retirement can work are in Government leadership and Walmart. The good ones greet you at Walmart."
Meanwhile, right-wing provocateur Dinesh D'Souza wrote: "Who cares if Biden fell off his bike? I'm more worried about this demented lunatic driving America off a cliff!"
GOP congressional candidate Lavern Spicer tweeted, "BREAKING: Biden fell off his bike today, says it was Putin's fault."
Conservative pundit Carmine Sabia tweeted "How many more elderly men have to fall before we have common sense bike control?" and "If former President Donald Trump had fallen off of his bike that video would be playing nonstop on CNN."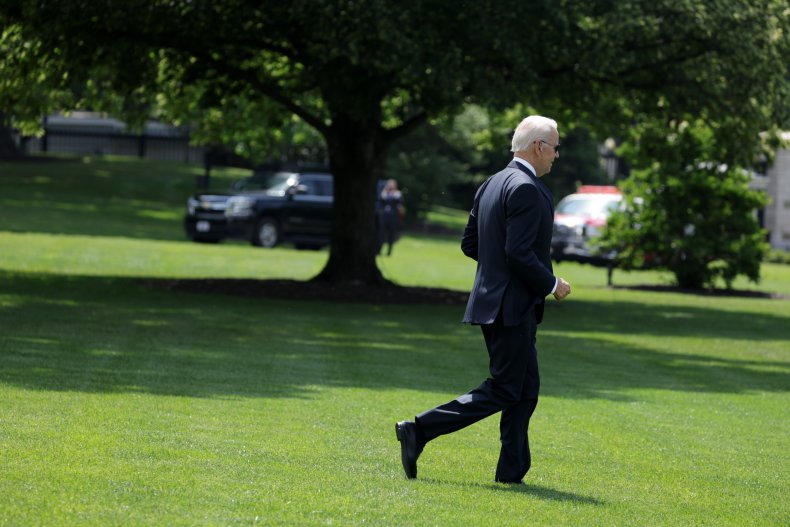 Author Tim Young tweeted, "We need reasonable bike legislation that bans all 2 wheeled bikes and includes holding bike manufacturers accountable for Biden's fall today."
Trump supporter Alex Bruesewitz shared a CNN video from before the 2020 election, writing, "This video of Brian Stelter praising Biden's bike riding ability did not age well."
Last month, ex-president Donald Trump mocked Biden's stutter at a Pennsylvania rally and demanded that the president submit to a "cognitive test." Biden has long struggled with stuttering, a condition that is not related to cognitive abilities.
In November, a report by the president's doctor, Kevin O'Connor, deemed Biden as healthy and fit for office.




Read More: Biden Bike Crash Spurs Republican Wisecracks: 'Putin's Fault'