We got to Europe on Emirates' New York to Milan fifth freedom flight, as we managed to find first class award availability for two passengers several days before departure. In this post I wanted to review the Emirates Lounge New York JFK, and then in the next installment I'll review the flight.
Personally I'm a bit conflicted about outstation Emirates Lounges. On the one hand, they're way better than a contract lounge you may otherwise have access to as a business class passenger. On the other hand, for the amount of money Emirates invests in having its own lounges at so many airports, I feel like the experience could be a bit better.
Emirates first class check-in New York JFK
We got to JFK Terminal 4 at around 6:30PM, plenty early for our 10:20PM departure to Milan. That's quite a police truck!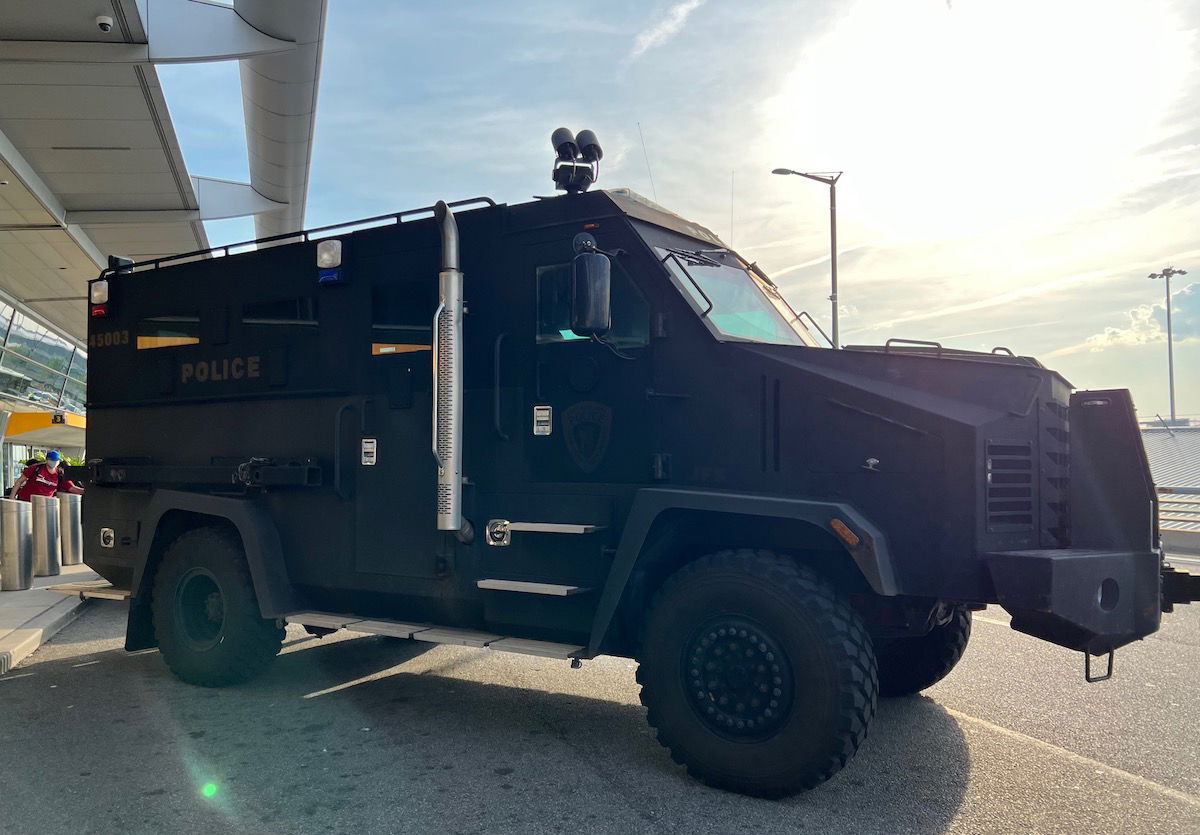 Terminal 4 was busy, but not nearly as chaotic as the scenes we're seeing at so many other airports.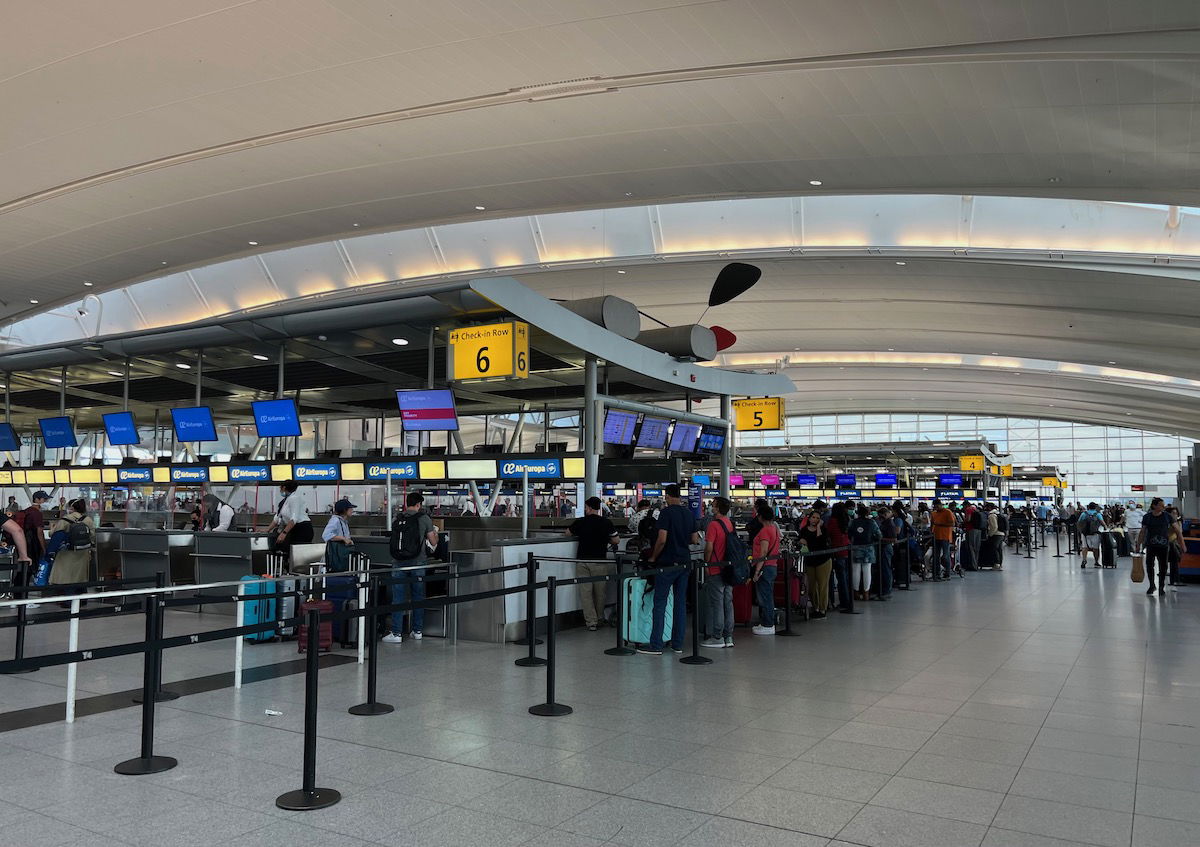 Emirates' check-in counter was opening right as we arrived. Emirates has a 10:20PM flight to Milan and an 11PM flight to Dubai, so check-in opened for both of those flights.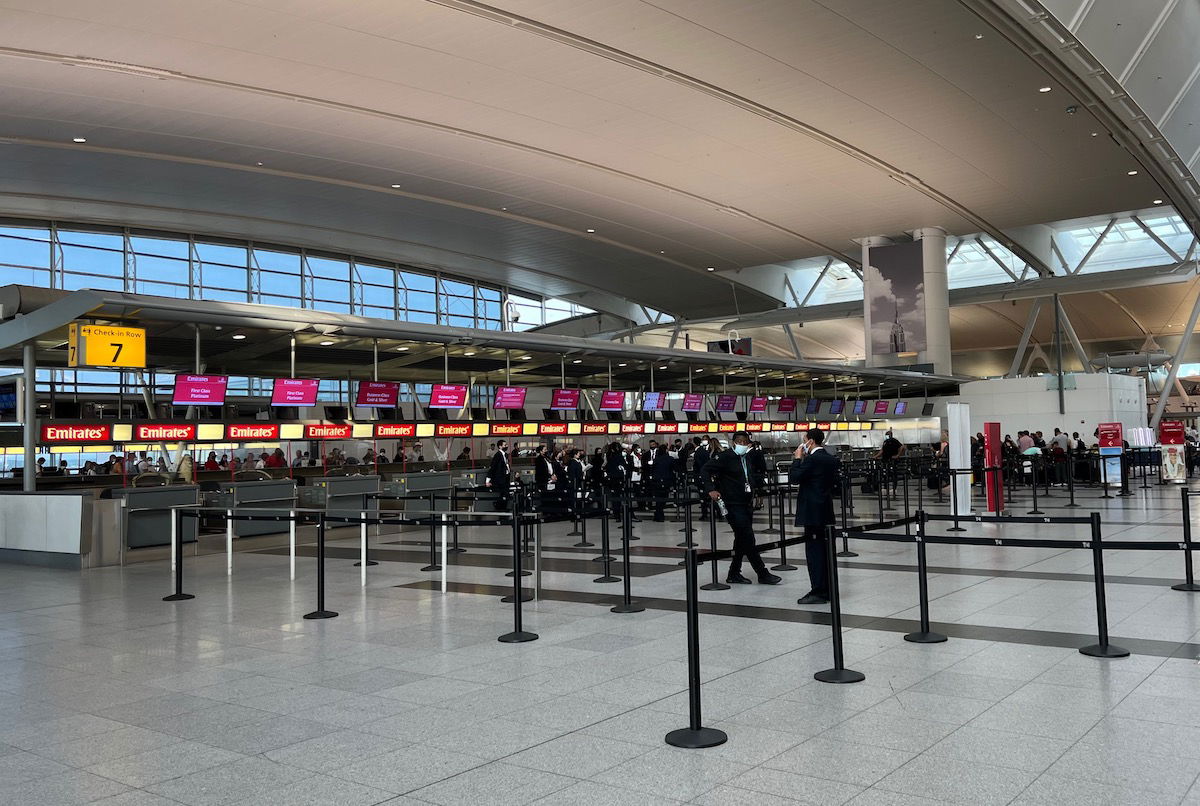 The main check-in area had a first class section, and then there was also a separate first class counter closer to the entrance to the terminal.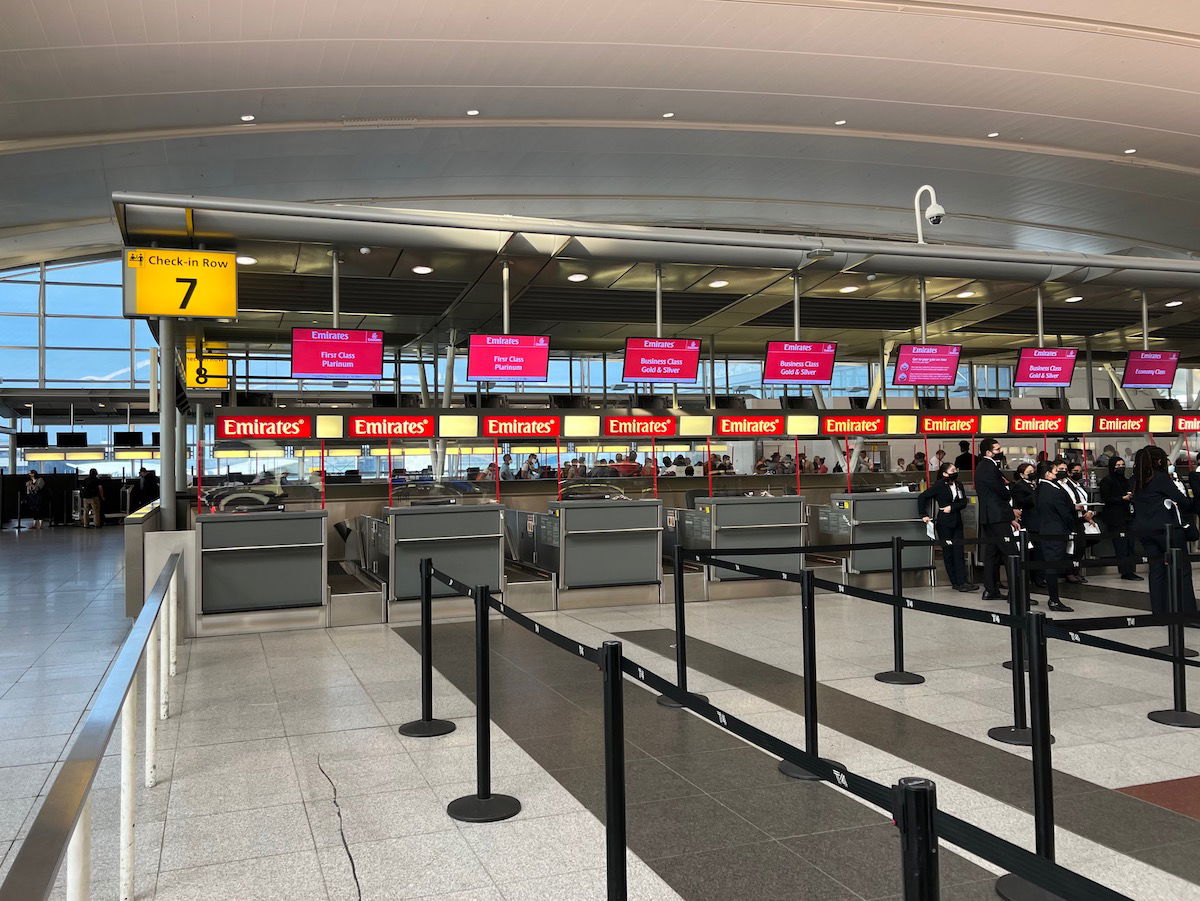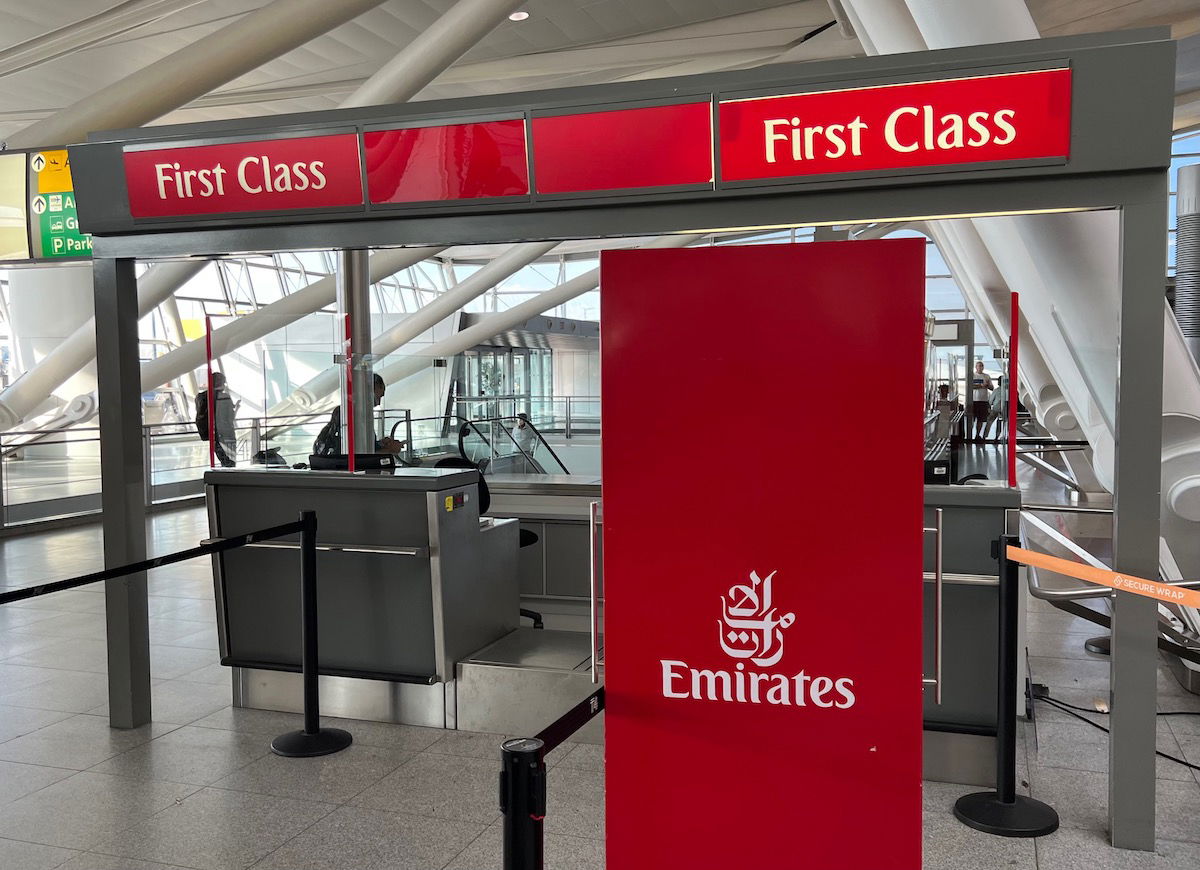 We were checked in within minutes, and headed to the Emirates Lounge. Thanks to TSA Pre-Check, security wasn't too bad at all, and we were through within around 15 minutes.
Emirates Lounge New York JFK location
The Emirates Lounge JFK is located in Terminal 4 past security, near gates A6-A7. Once you clear security, just go down the escalator, and follow the signage toward gates A2-A7.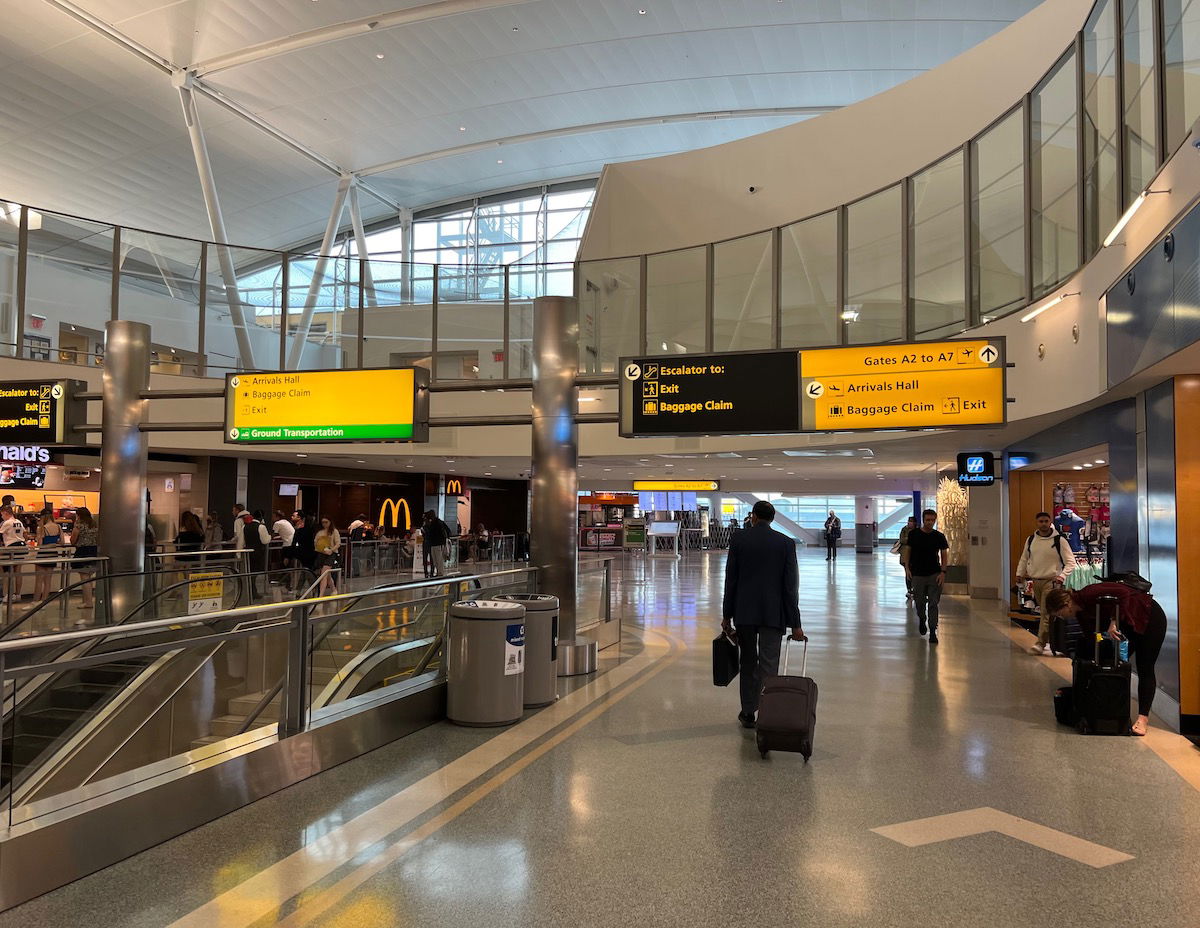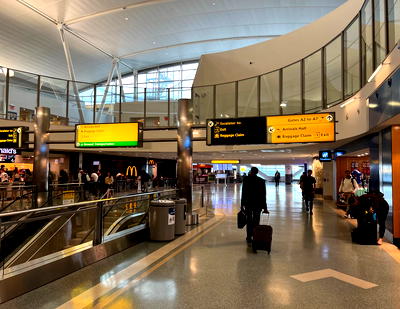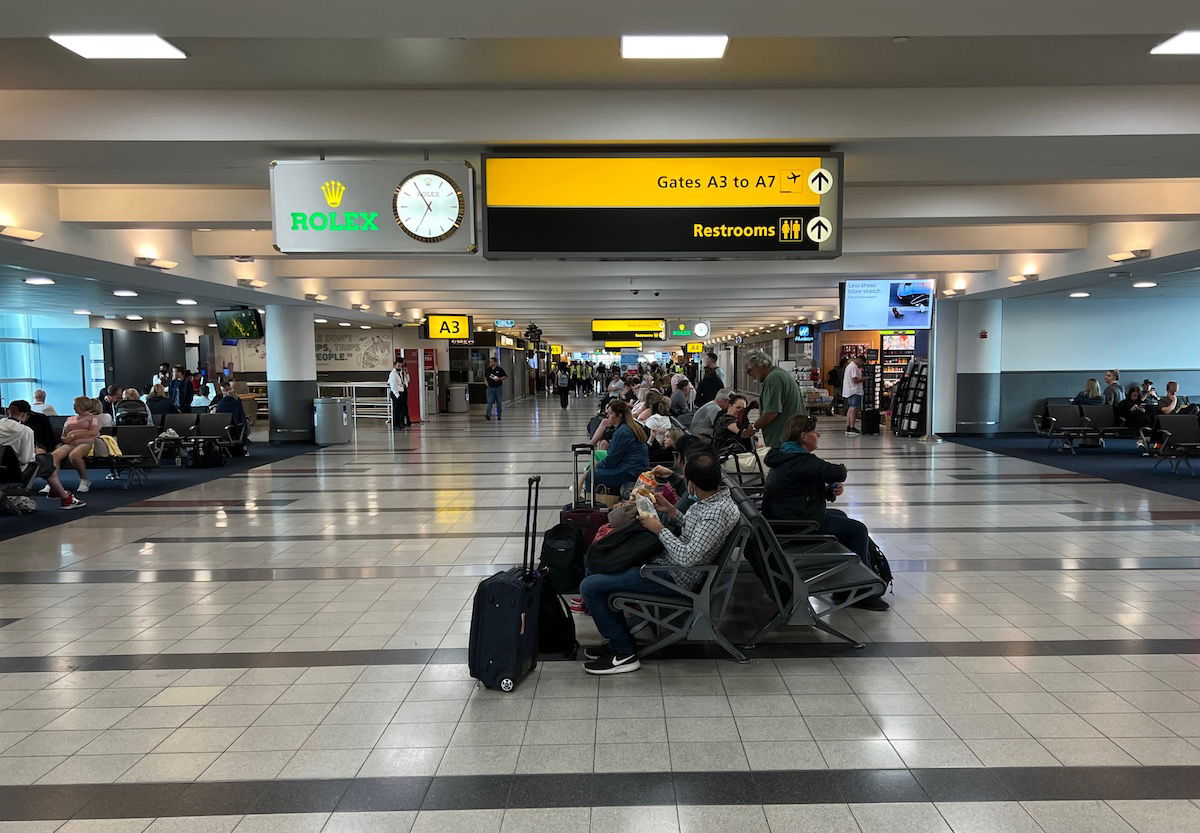 Eventually you'll see the signage for airline lounges, and then there are stairs and elevators leading to the Emirates Lounge, Air India Lounge, and Virgin Atlantic Clubhouse.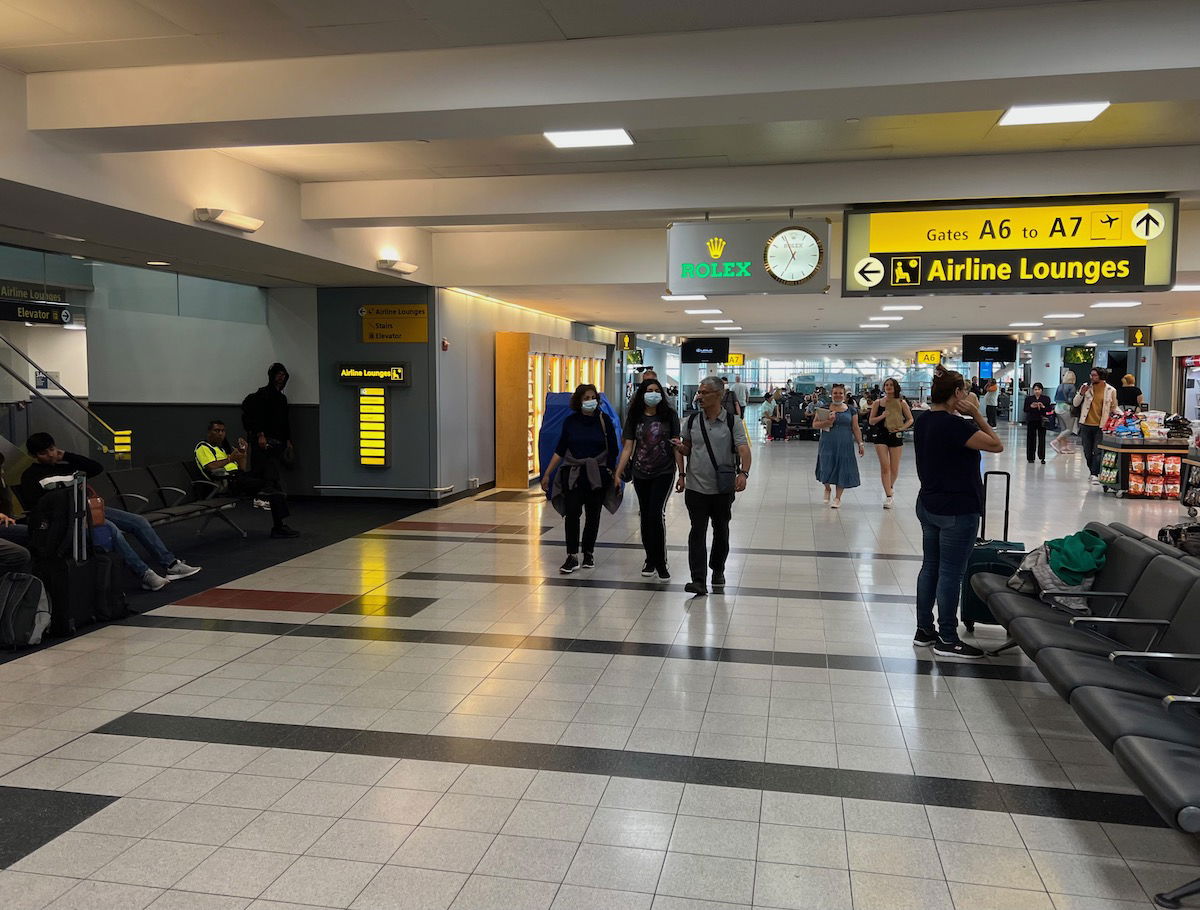 The entrance to the Emirates Lounge is immediately next to the entrance to the Air India Lounge.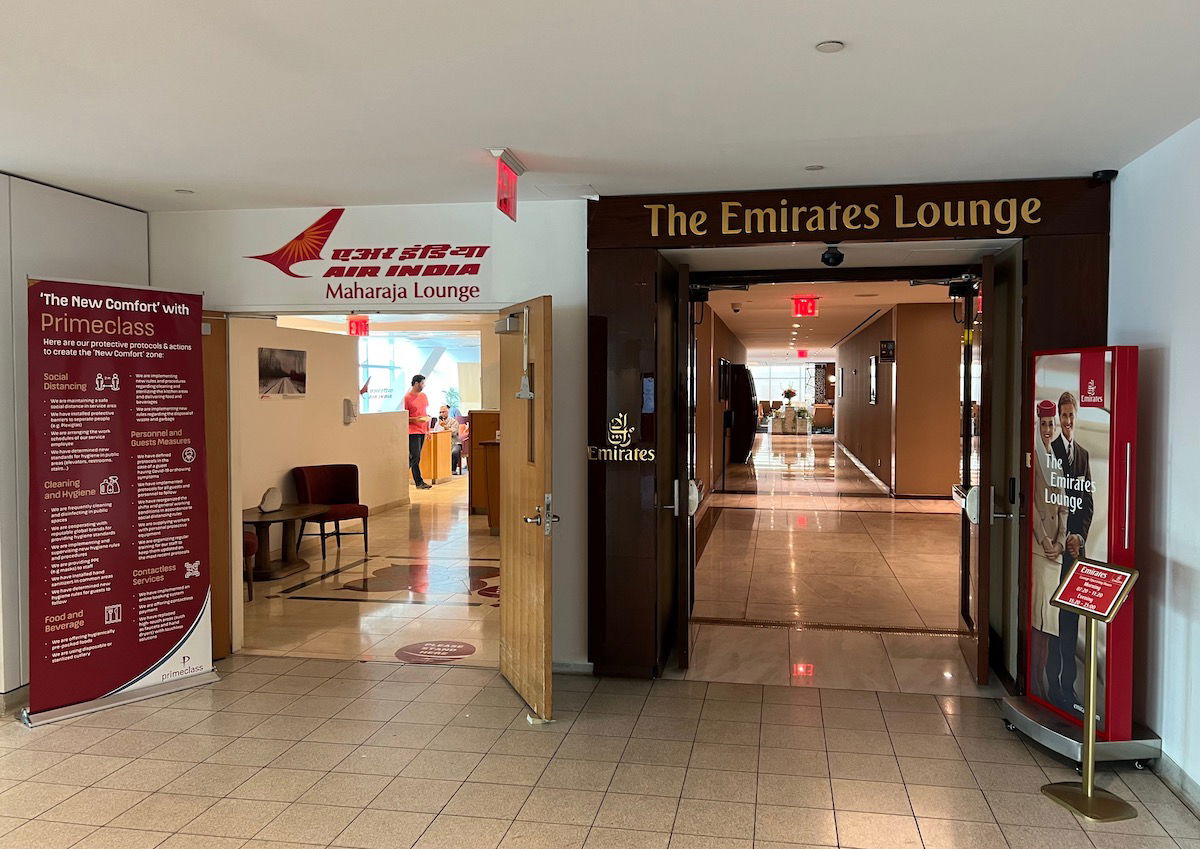 Emirates Lounge New York JFK hours
Emirates is unique in that it rarely contracts out its lounges to other airlines (many other airlines make lounges available to Priority Pass members during off-peak hours), so the lounges are typically open around four hours prior to Emirates departures.
At the moment the Emirates Lounge JFK is open daily from 7:20AM until 11:20AM (since the early New York to Dubai flight departs at 11:20AM), and then again from 6:20PM until 11PM (since the New York to Milan flight departs at 10:20PM, while the late New York to Dubai flight departs at 11PM).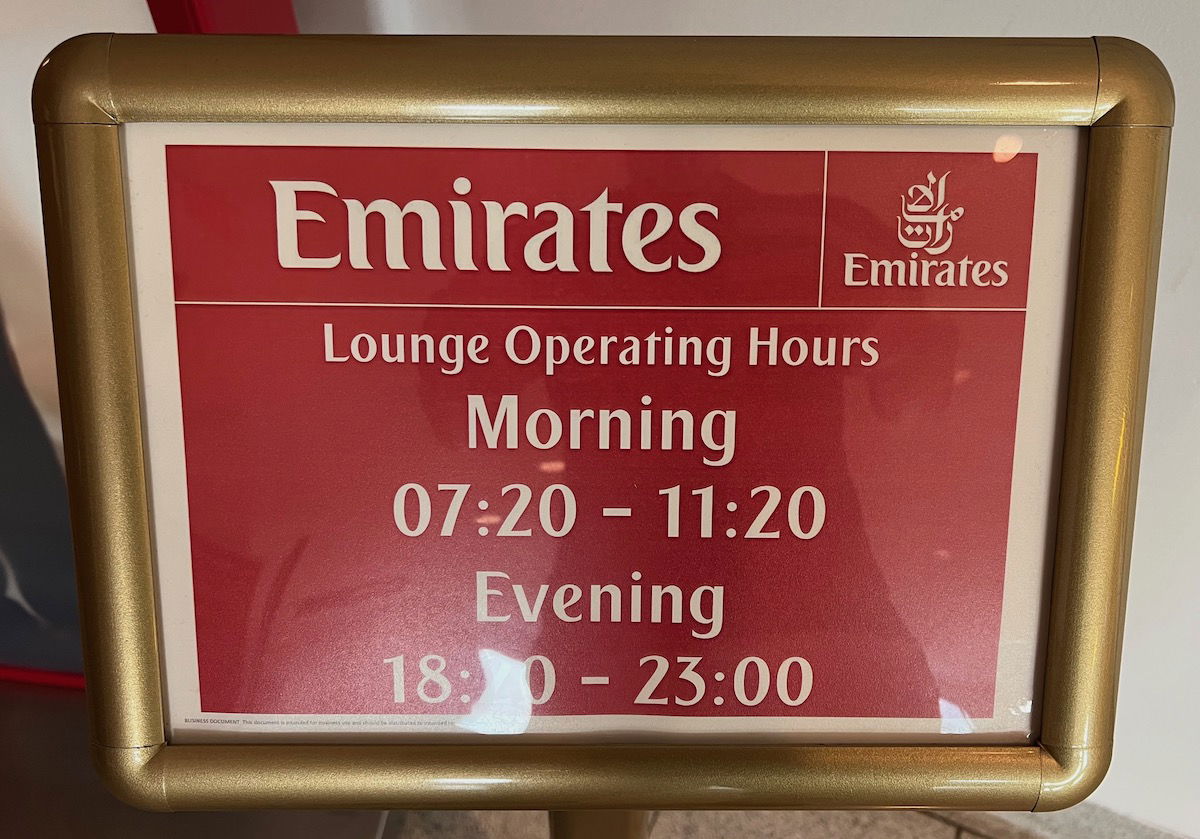 Emirates Lounge New York JFK entry requirements
The Emirates Lounge JFK is open to the following passengers:
Emirates first class passengers
Emirates business class passengers (excluding those on "basic" business class fares)
Emirates Skywards Platinum and Gold members traveling in economy
Emirates economy passengers can purchase access for $100 if they're a Skywards member, or for $130 if…


Read More: Review: Emirates Lounge New York (JFK)