Celtics
"Tonight was about finding someone that we could invest in, that we could put a lot of time into."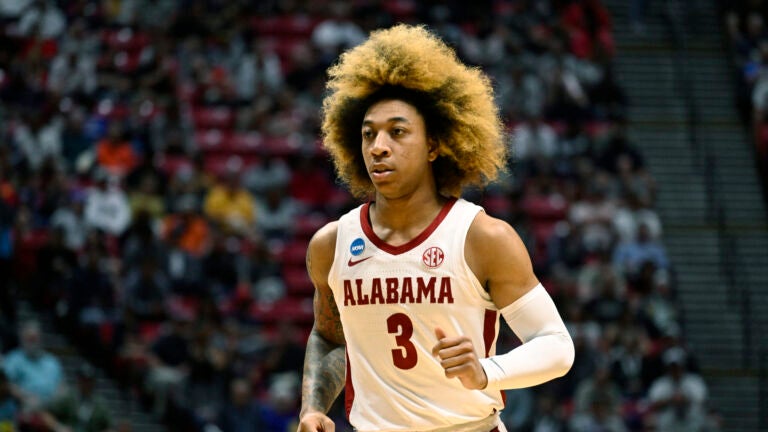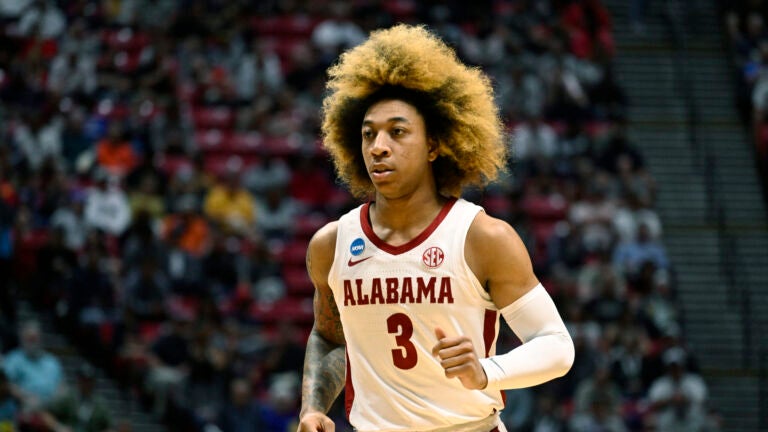 Here are nine things to know about JD Davison, the Celtics' newest draft pick.
1. Early Thursday evening, the Celtics made their intentions for draft night fairly clear.
In other words, don't expect fireworks. The team that made a run to the NBA Finals isn't breaking its pace by dealing a rotation player just to move up in the draft.
"The costs for moving up was just too, too much for where we are," Celtics president of basketball operations Brad Stevens said.
2. Still, the Celtics picked up an interesting player in Davison. He rose to prominence as a high-school star in Alabama, where he averaged 32.4 points and 10.9 rebounds per game as a senior. He posted a 29-point, 14-rebound, 11-assist, 11-steal quadruple-double. As a junior, he led Calhoun High School in Letohatchee to the Class 2A title and buried the game-winning 3-pointer as time expired to claim the title.
The next year, Davison and Calhoun returned to the semifinals but lost to Midfield despite a 45-point outburst by Davison.
Davison's explosiveness and play-making earned him high-level offers, and he rose through the recruiting ranks quickly. By the time he was a senior, he was a 5-star athlete on Rivals, 24/7 Sports and ESPN. ESPN gave him a 94 prospect rating and ranked him 15th overall in the country. He came from a small school of fewer than 200 students, but he was nationally regarded as one of the best prospects in the country when he went to Alabama as a freshman.
3. Davison struggled in college. That's normal for a talented player from a small school going Division I for the first time, but it makes evaluating a player like Davison more complicated.
Ironically, given the Celtics' struggles during the postseason, Davison turned the ball over often in the pick-and-roll. He finished with eight turnovers in a win over Tennessee and seven in a win over Drake and his assist-to-turnover ratio for the season was 4.2/2.9 — which is reasonably high on one side and much too high on the other. He made 25 3-pointers but shot just 30.1 percent from deep and (worryingly) 72.8 percent from the free-throw line. For all of his clever passing and spring-loaded athleticism, his shot needs work.
"He's 12 months removed from high school graduation, right?" Stevens said. "So he's played one year of college basketball at a very high level on a good team, and with guys that were there who were good playmakers in their own right. He had some incredible games, and he had some games where he looked like a freshman.
"Very young, very explosive, that's pretty obvious. He has the ability…


Read More: 9 things to know about JD Davison, Celtics' 'young, explosive' draft pick