Johnson claims he is not worried about Tory MPs plotting against him because leadership issue now 'settled'
Boris Johnson has said that he considers the Conservative party leadership issue now "settled". Speaking to reporters at the G7 summit in Germany this morning, he was asked if he was worried about Tory MPs plotting to remove him. He replied:
No. We settled that a couple of weeks ago.

What I'm focused on, and what we're doing is getting on with, number one, all the stuff we're doing to help people with the cost of living in the short term, using the fiscal firepower we have, with £1,200 for eight million of the most vulnerable households, £400 to help everybody, £300 for pensioners, cutting council tax – all the things that we're doing in cash terms to help people through the current inflationary spike in the cost of, particularly, energy.

But also getting on with the agenda for our plan for a stronger economy, reforming our supply side in energy, transport, housing, all the things that matter to people. And then the general government agenda, levelling up the country and delivering on our programme.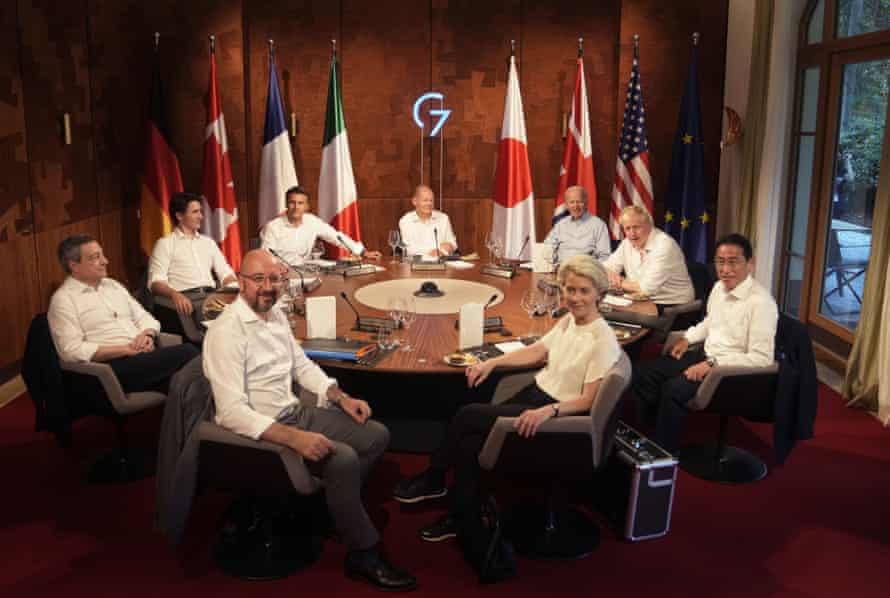 Johnson claims Northern Ireland protocol bill could become law by end of year
This afternoon MPs will debate the second reading of the Northern Ireland protocol bill. In his BBC News interview, Boris Johnson claimed the legislation – that will allow the UK government to abandon large parts of the protocol, in what critics argue is a clear breach of international law – could become law by the end of the year.
Asked if the measures could be in place this year, he replied: "Yes, I think we could do it very fast, parliament willing."
Johnson claimed it would be "even better" if the European Union…


Read More: Boris Johnson claims he is not worried about Tory MPs plotting against him