NEWYou can now listen to Fox News articles!
JERUSALEM, Israel – President Biden's appearance at the NATO summit in Madrid on Tuesday presents the most serious test for his administration's effort to repair a fractured military alliance and roll back Russia's invasion of Ukraine. 
The United States government is widely viewed as the lead partner of the world's most powerful military body — the 30-member North Atlantic Treaty Organization.
Marshall Billingslea, a former NATO Assistant Secretary General, told Fox News Digital, "This NATO Summit is a crucial test for Biden's leadership. First, and most importantly, he must clear the way for Finnish and Swedish membership by brokering a deal with Turkey. Second, he has to get countries to deliver significant additional heavy weapons to Ukraine, particularly Germany, who has largely paid only lip-service to military aid."
BIDEN ATTENDING G7, NATO SUMMITS AMID 'THE MOST SERIOUS SECURITY SITUATION IN DECADES'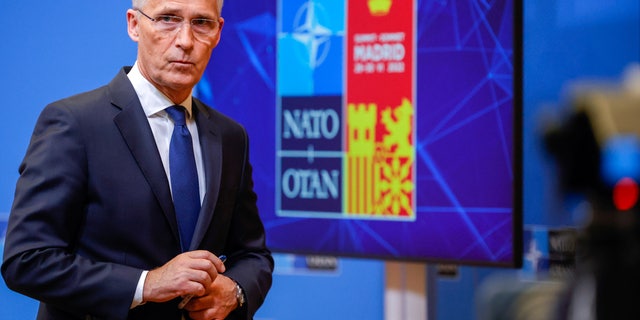 Billingslea, a senior fellow at the Hudson Institute, continued:"Third, he needs to move the alliance from its reactive posture into one which will have forces permanently based in the Baltics. Whether he can deliver on any of these is an open question.  A final one he needs to help answer with his NATO counterparts is how tough the new Strategic Concept will be with respect to Communist China?"
The major powers in continental Europe — Germany and France — have faced withering criticism for their sluggish response to the Russian invasion and their failure to rapidly send large shipments of heavy weapons to aid Ukrainian forces. Making matters more complicated, Turkey, a NATO member, is refusing to sanction Russia and blocking Finland and Sweden from securing membership in the Western alliance.
"Many different actors are watching Biden's foreign policy agenda for signs of weakness," Theodore Karasik, a fellow for Russian and Middle Eastern affairs at the Jamestown Foundation in Washington, told Fox News Digital. 
TURKEY'S ISLAMIST LEADER USING NATO TO GET FREE HAND AND PUNISH US ALLIES
"Russia is still uncoiling in Ukraine and on other continents. The test is now about NATO's security architecture for the next 20 years. The pace and scope of NATO's armament growth as a result of Russia's invasion of Ukraine are going to be key for what happens next in Eurasia," Karasik said.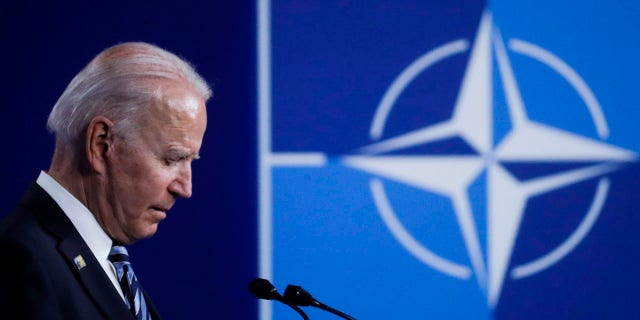 The stakes are enormously high for Biden because Finland and Sweden are vulnerable to Russian invasion and Moscow is gaining steam in its efforts to conquer more Ukrainian territory. 
Karasik added: "President Biden needs to secure Turkey's active participation in NATO and to stop the country from acting as an 'adjunct' to the security…


Read More: NATO summit will test Biden's resolve to defeat Putin and pressure Erdogan