The billionaire financier Mike Bloomberg was forced to apologise to hundreds of guests at a major Asian business event in Singapore this week after complaints about a speech by Boris Johnson that robustly criticised China.
The former UK prime minister, the after-dinner speaker at the flagship Bloomberg New Economy Forum in Singapore on Tuesday, was said to have described China as a "coercive autocracy" to about 500 Asian businesspeople, investors and diplomats.
While his comments would not be regarded as controversial in the UK, where there is concern over Beijing's human rights record, approach to Taiwan and closeness to Russia, the majority of Asian countries are much more favourably inclined towards China and share strong economic and diplomatic ties.
In remarks that may alarm Rishi Sunak's government and bolster his own support among Conservative MPs, Johnson is also said to have announced that he was taking a "temporary hiatus" from the frontline of British politics, suggesting he still harbours ambitions of returning to power.
Bloomberg, who invited Johnson and whose organisation was hosting the event in partnership with the Singapore government, acknowledged in the opening session of the conference on Wednesday that some attendees may have been "insulted or offended" by Johnson's remarks in his speech the previous evening.
But the businessman, a former mayor of New York and friend of Johnson, clarified that they were "his thoughts and his thoughts alone". He added: "To those of you who were upset and concerned by what the speaker said, you have my apologies."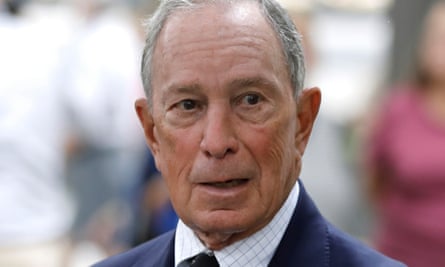 Johnson's remarks came the evening before Sunak was due to hold a surprise meeting with Xi Jinping at the G20 summit in Bali. The talks were cancelled, but would have made him the first UK prime minister to meet the Chinese premier in person for almost five years.
Downing Street had said Sunak wanted to recalibrate the UK's relationship with Beijing by trying to have a new "frank and constructive" dialogue. But it was interpreted by wary Tory hawks as a thawing of relations between Britain and the Asian superpower, after Liz Truss's more overtly hostile approach.
According to the former prime minister's spokesperson, he told the audience: "Let's look at Russia and China. The two former communist tyrannies in which power has once again been concentrated in the hands of a single ruler. Two monocultural states that have been traditionally hostile to immigration and that are becoming increasingly nationalist in their attitudes.
"Two permanent UN security council members that back each other up and enable each other and which are willing to show a candid disregard for the rule of international law, and two countries that in the last year have demonstrated the immense limitations of their political systems by the disastrous mistakes they have made."
One guest at the Singapore dinner told the Guardian: "Boris was typically funny and charming but he was also pretty belligerent in his criticism of a bunch of foreign…


Read More: Mike Bloomberg forced to apologise after Boris Johnson speech criticising China