Footwear for the holiday season can be surprisingly tricky to navigate, especially when we throw travel into the mix. After all, there's only so much of it we can pack. But we still need it to see us through everything from long walks viewing Christmas light displays to New Year's Eve cocktail parties.
And then, of course, there are also those pesky shoes-off TSA inspections.
Now, sure, many swear by Crocs for travel. Lightweight, comfortable, and easy to slip on and off, they sure seem to tick all the travel must-have boxes. But unless your holiday season fashion goal is to look like Justin Beiber (at best), they're not much good for everything else.
Instead, what you're probably looking for is more of a hybrid — something that can blend the look of a dress shoe but still maintain the comfort of a sneaker or a Croc. But does such a shoe exist?
Believe it or not, it does — meet The Pacific by Ponto Footwear.
---
HOT OFFER — 25% OFF: For a limited time, Ponto Footwear is offering a Black Friday promotion of 25% off all men's and women's footwear. This discount is strictly available until November 29. To take advantage of this offer:
---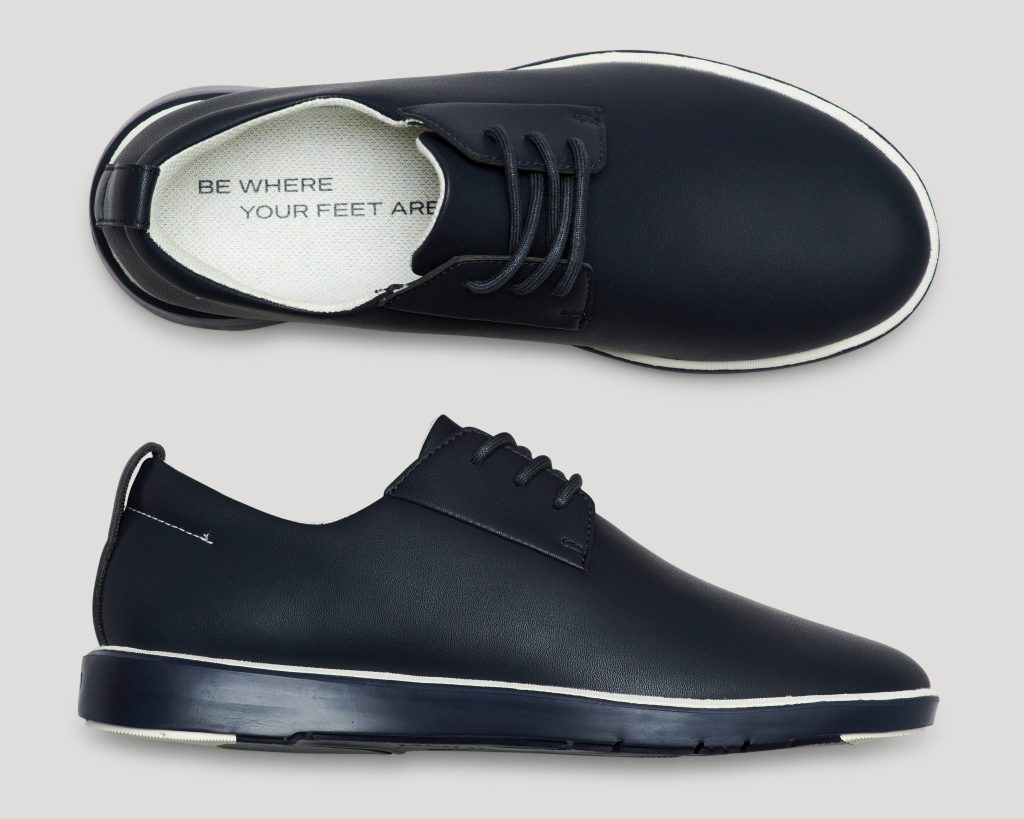 The Secret's in the Materials
Sneaker materials have come a long way over the years. Today, we have everything from carbon plates and pressurized air bubbles in the soles to ultra-breathable and lightweight uppers. But for all our progress in sneaker technology, the classic dress shoe has been left behind.
This is where The Pacific by Ponto Footwear steps up to make a difference.
Combining the timeless look of a dress shoe with the material engineering technology of the modern day, The Pacific is the perfect shoe to keep you both looking and feeling good. And, as a nice little kicker, your eco-conscience will be relieved to know that they're fully constructed from recycled and bio-based materials.
The result is a shoe that proves that looks can be deceiving. To the casual onlooker, you'll look like you're wearing an ordinary pair of dress shoes. But, from the moment you slip them on, your feet will tell you a very different story.
Your Sole-Mate for Festive (and Business) Travel
The Pacific's magic begins in its sole. Here, there's not a strip of leather or a hard rubber bottom to be seen. Instead, Ponto Footwear has opted for a sugarcane-based foam material so far removed from the traditional dress shoe sole that the only thing left in common is its outward appearance.
In essence, The Pacific allows you to forget about your stiff, unsupportive, and downright uncomfortable dress shoes this holiday season. Instead, you get a lightweight, perfectly-cushioned companion to keep you feeling light on your feet (and not to mention insanely comfortable) as you tackle everything from sprinting between airport terminals to standing around on your feet all day.
This is all then finished off with a regenerated Tencel fiber lining on the inside, meaning you get all the odor and sweat absorption you'd expect from a good pair of sneakers while still looking sharp.
Just don't forget — even if you can get away with wearing The Pacific without socks, the TSA's Fashion Dos and Don'ts…


Read More: Holiday Travel Made Easier – The Perfect Shoe for Flying Past TSA